Why Private Label?
Whether you're expanding your product range, starting a business or you want to solidify your brand with a new line- our private label scented candle service offers total flexibility. You focus on your brand, and we'll create the products. We've invested in exceptional label printing equipment and have a supplier network to cover any private label requirement, turning your ideas into a reality - quickly.
Silver Dollar Candle Co was established in 2015 and we've finely honed our craft - from formulating custom wax blends to sourcing superior fragrances, your brand is in good hands with Silver Dollar Candle Co for your Private Label Candle needs.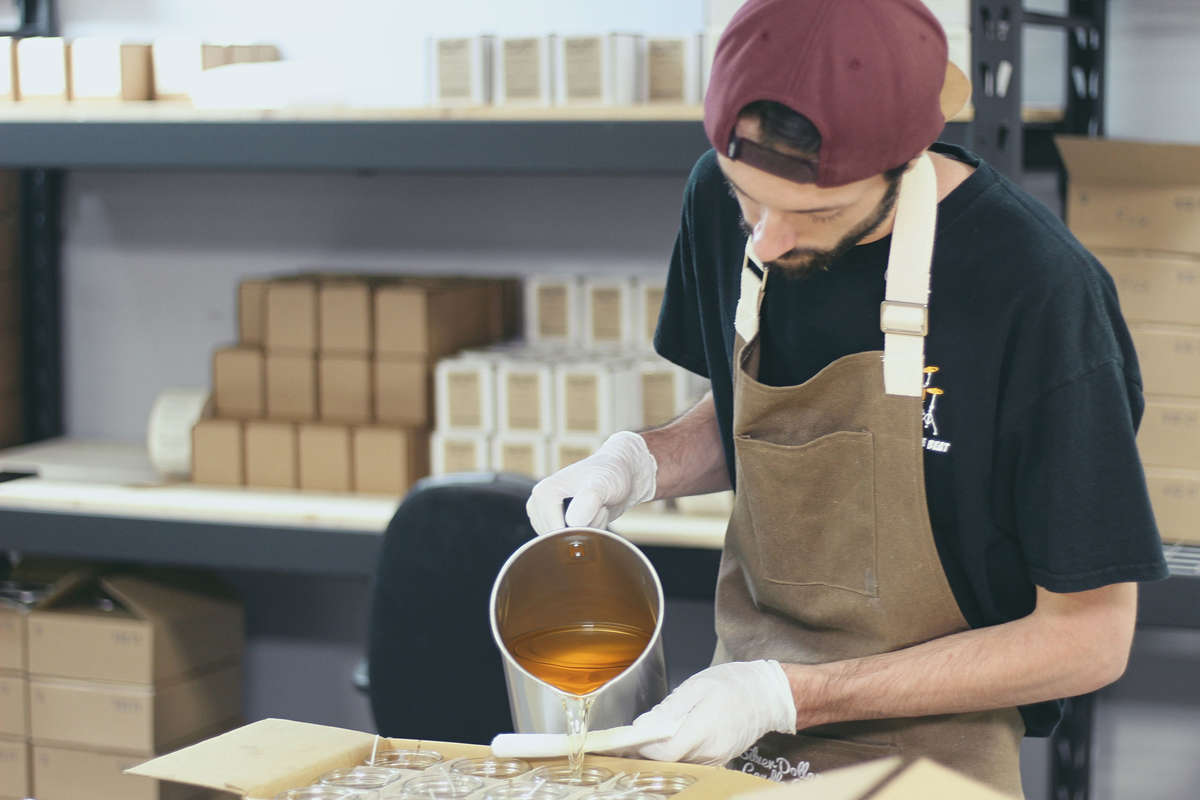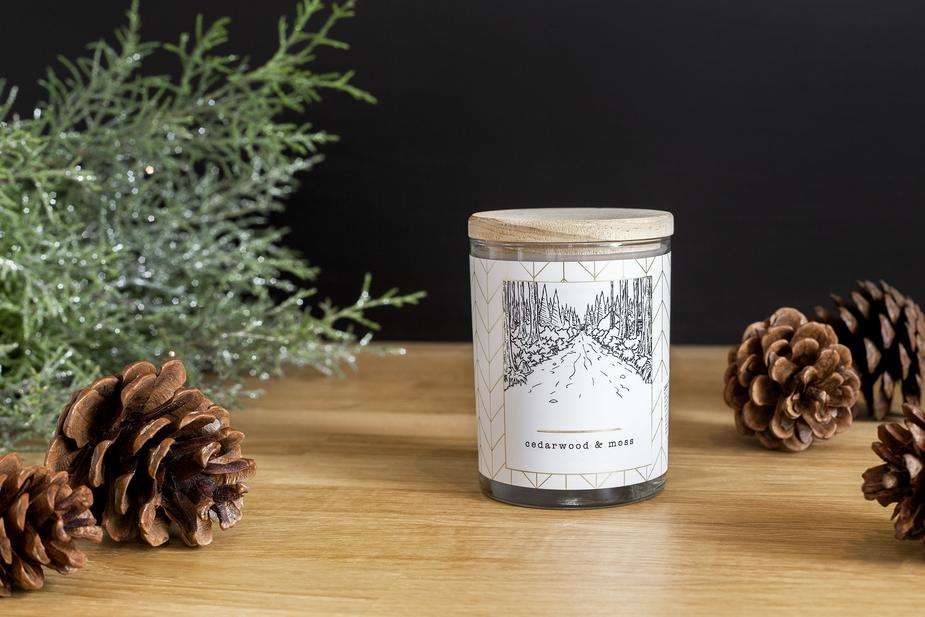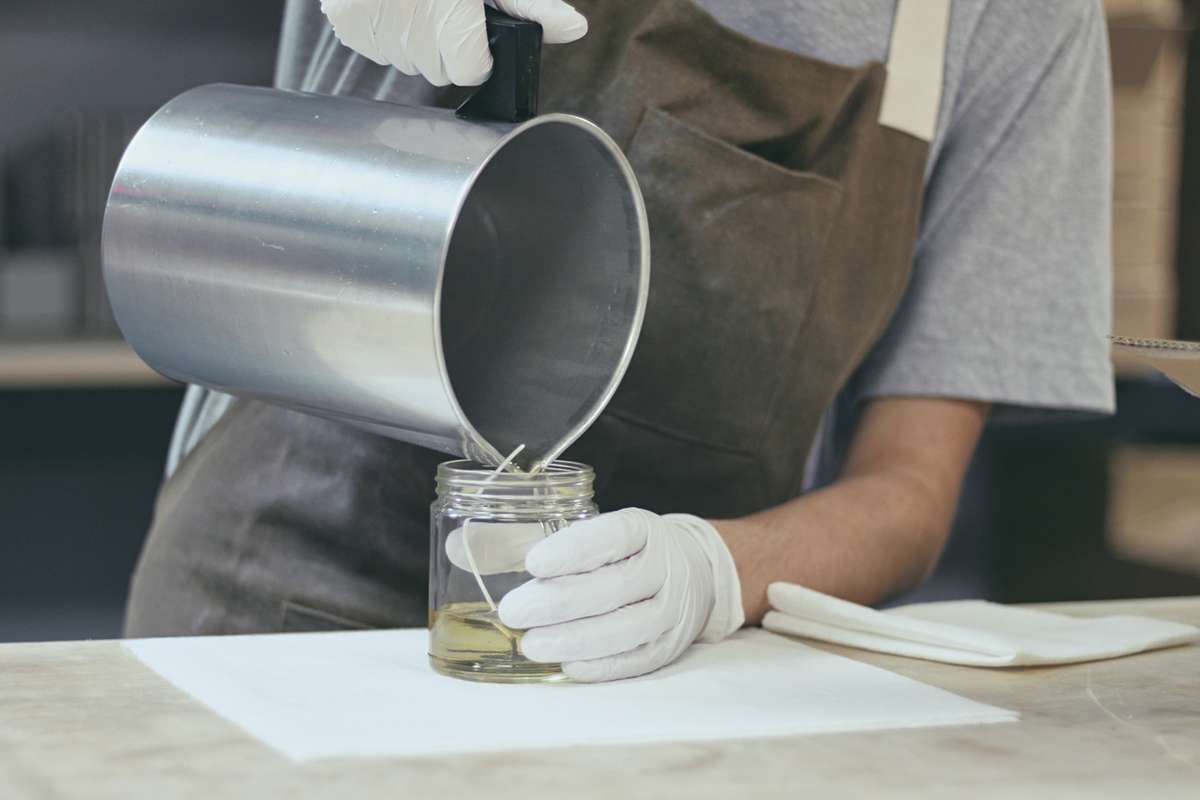 THE BASICS

Browse our site, choose a vessel, select fragrances, and send us your logo or label design. It's that simple. With over 40 stock fragrances and multiple vessel options, brand our stock products for a fast turn around and get your brand to market in no time.
With a low minimum order value, we can help you design a custom label and begin pouring, with no minimum quantity on re-orders of the same design. Pricing from as little as $5.56/unit for our smallest 4oz options.
This level is ideal if you are interested in customizing one of our current candles.
*Sample cost can be credited against your opening order. Be sure to let us know if you've purchased samples!
BESPOKE/CONTRACT POUR

Have a special vessel in mind? Already carry your own scents?
No problem! You can ship us your containers and we'll store them ready for your order. This is a great option for distinctive or pricey vessels - we don't add any margin and charge only a small storage fee to help offset overhead.
We can pour candles with your in-house scents (depending on fragrance composition), and are happy to store those for free in our facility, exclusively for your use.
We're adamant about candle safety and performance, therefore brand-supplied vessels and fragrances, or custom wax blends will require full testing before production can begin. We ask for a few samples in order to perform in-house testing for a flat fee of $40. Note this is not a sample fee, but to ensure product safety & burn quality.
ULTIMATE FLEXIBILITY


If you have a particular wax and wick type in mind, we can develop a custom recipe for you. Our primary waxes are coconut, soy, and beeswax with others available as well. We exclusively use natural cotton, metal free wicks, or Wood Wicks. We prefer the candles we pour to be clean burning and thus free of all dyes and enhancers.


For this level of custom design, please contact us at
hello@silverdollarcandle.com
. We're happy to discuss your goals and provide an estimate to develop your private label candle.
HIGHLY MARKETABLE PACKAGING


From cost effective presentation bags with hand-tied ribbon to custom printed wax dust covers, ready-made boxes with custom labels, 4 color printed packaging, and fully custom made luxury gift boxes.


When it comes to your products packaging, the most important considerations are how much value you can add, how soon you need it, and capital to invest. Custom designed and printed boxes typically have supplier minimums of 1,500 or more with lead times of 6-10 weeks.


A less expensive way to achieve a distinctive look is to add a custom designed label to a ready-made box. We've invested in superior label printing equipment to bring labelling costs and minimums down dramatically vs. ordering in bulk from specialist label companies.


CURRENTLY ACCEPTING NEW PRIVATE LABEL CLIENTS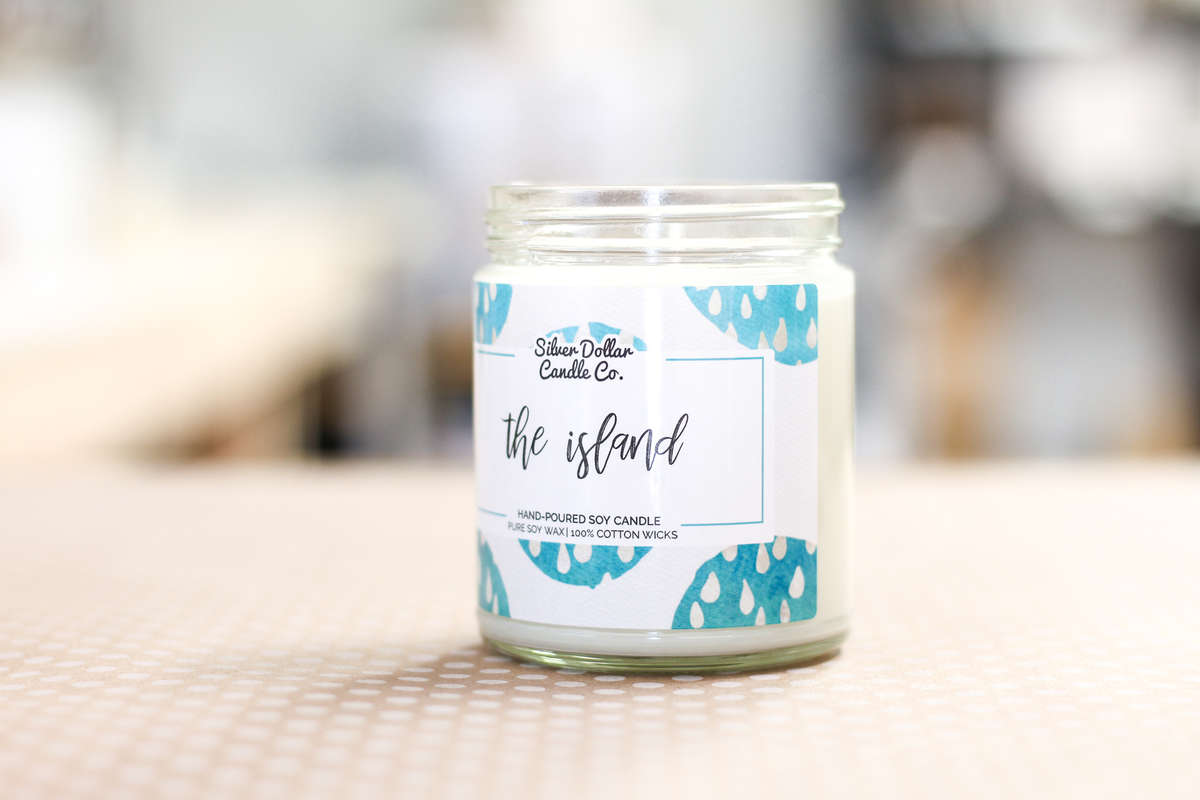 WHAT WE OFFER:
Custom Wax Blends/Formulation
Packaging and Design
Artwork & Product Rendering
Custom Fragrance Development
Product Design and Packaging, Sourcing.
Candles are Hand Crafted in the USA.
Unique Vessels or provide your own.
The Highest Quality Fragrance Oils
Labelling & Packaging
Direct-to-FBA/3P Warehouse
Direct-to-Consumer Fulfillment Services
Low Freight & Carrier Costs
Fast Turnaround in as little as 2 week from sign-off on re-branding projects.
High Quality Labels, in-house printed with low or no minimums.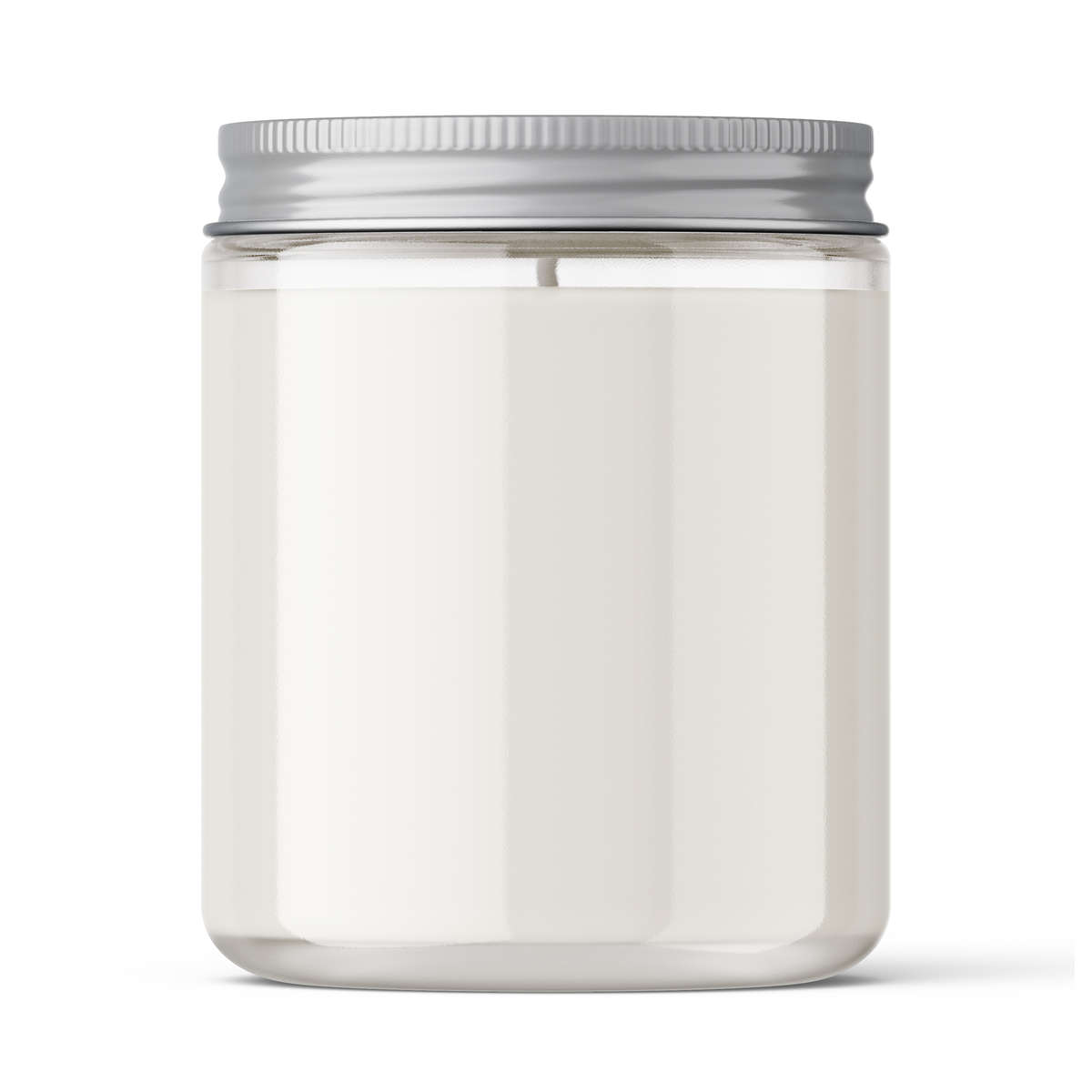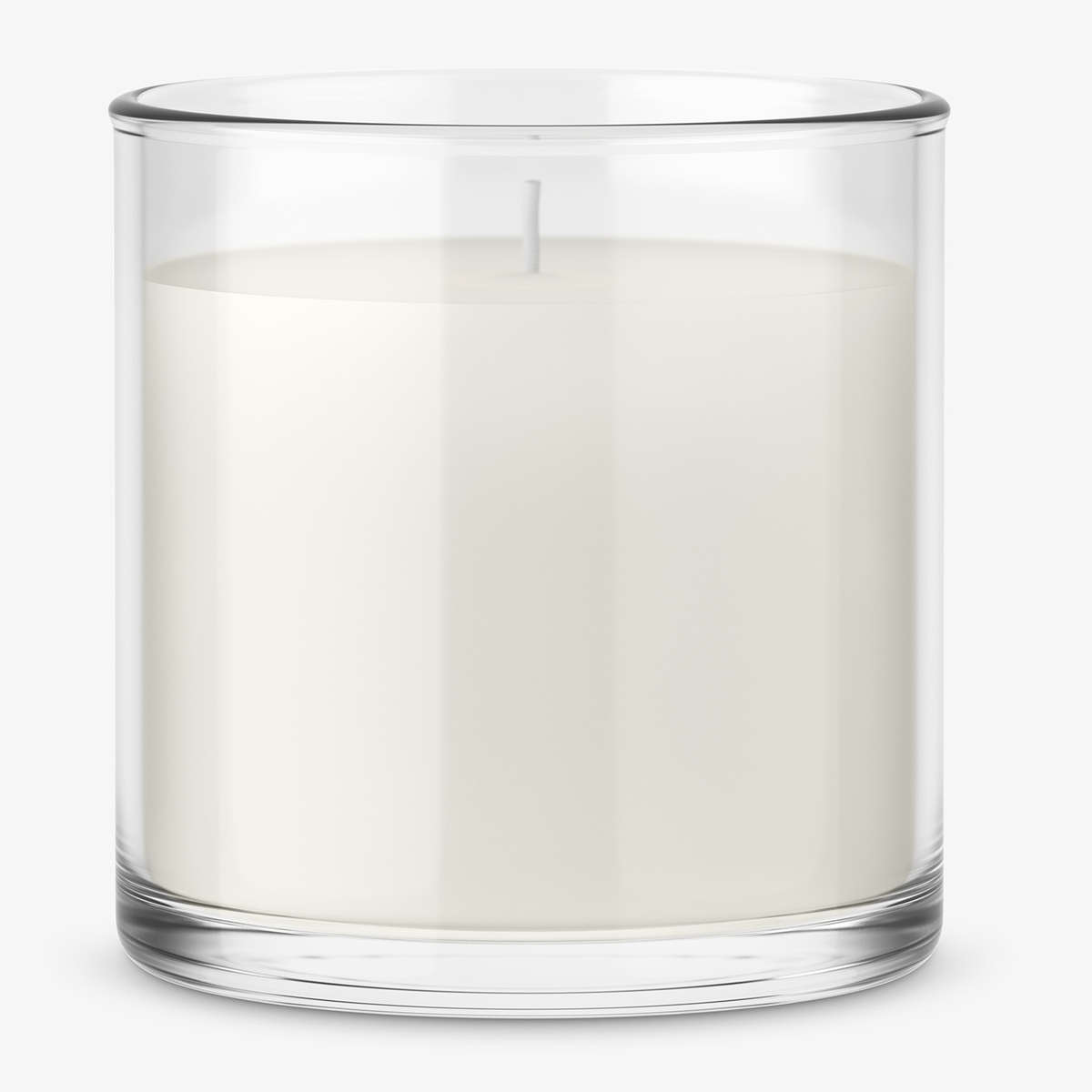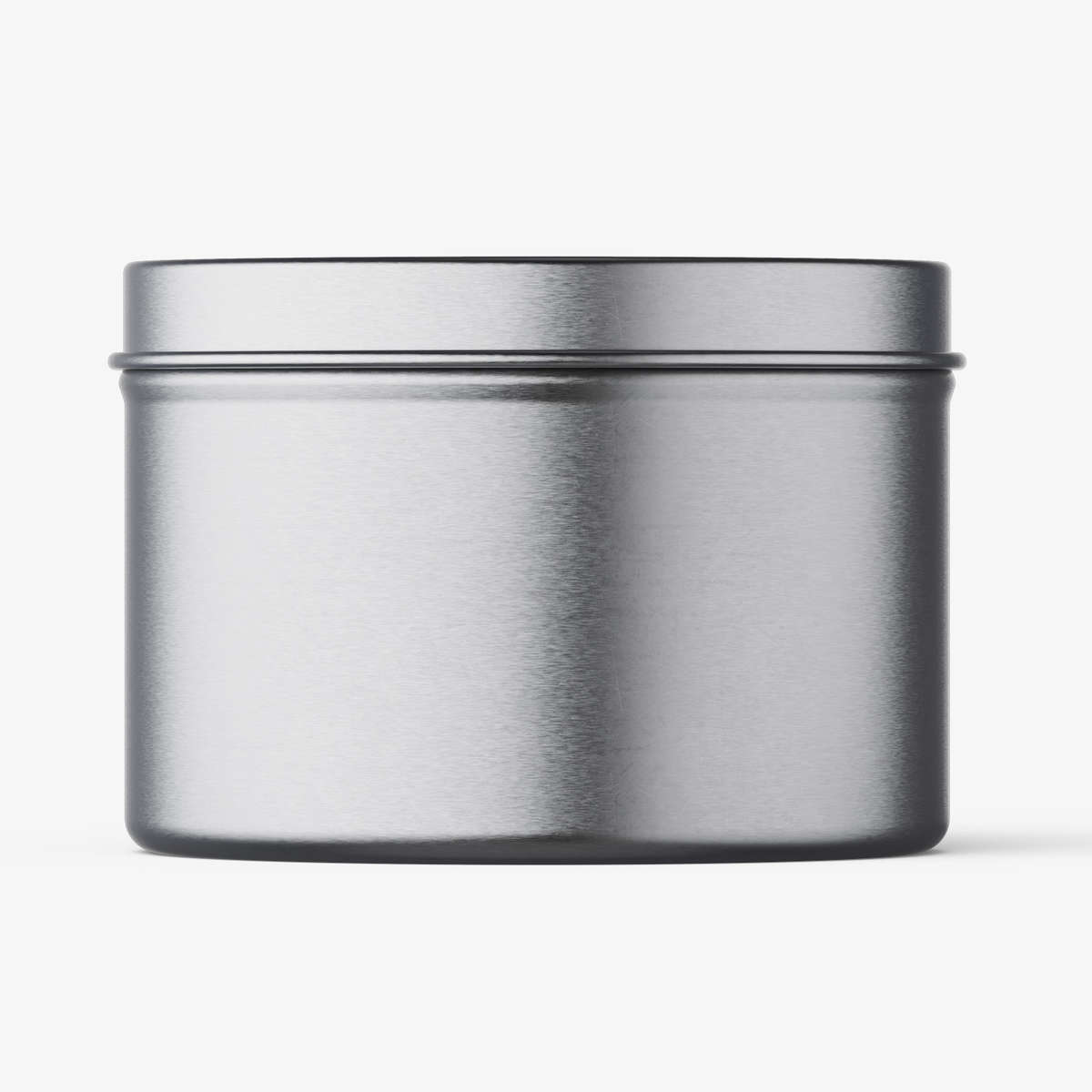 Ready To Get Started?
The form below will get your Private Label Candle Journey started.

Once you submit, you'll have the option to schedule a Discovery Call to discuss your project and needs, and help us answer any initial questions you might have.

P.S. If you'd prefer to keep it to email for the time being, that's fine too.
Order A Full Sample Pack - 30+ Fragrances