SAVE 10% ON YOUR FIRST ORDER: BSS10
BEST SELLERS
THE PERFECT WAY TO START YOUR SILVER DOLLAR CANDLE CO JOURNEY
LOVE BACON? | BACON & BOURBON
Of course you do! This heavily scented "Man Candle" is the perfect gift for bacon (or Bourbon) lovers everywhere.

Maple glazed Bacon, expertly blended with the warming Vanilla aroma of a good Bourbon. The perfect gift for yourself or Bacon Lovers Everywhere.
ADD TO CART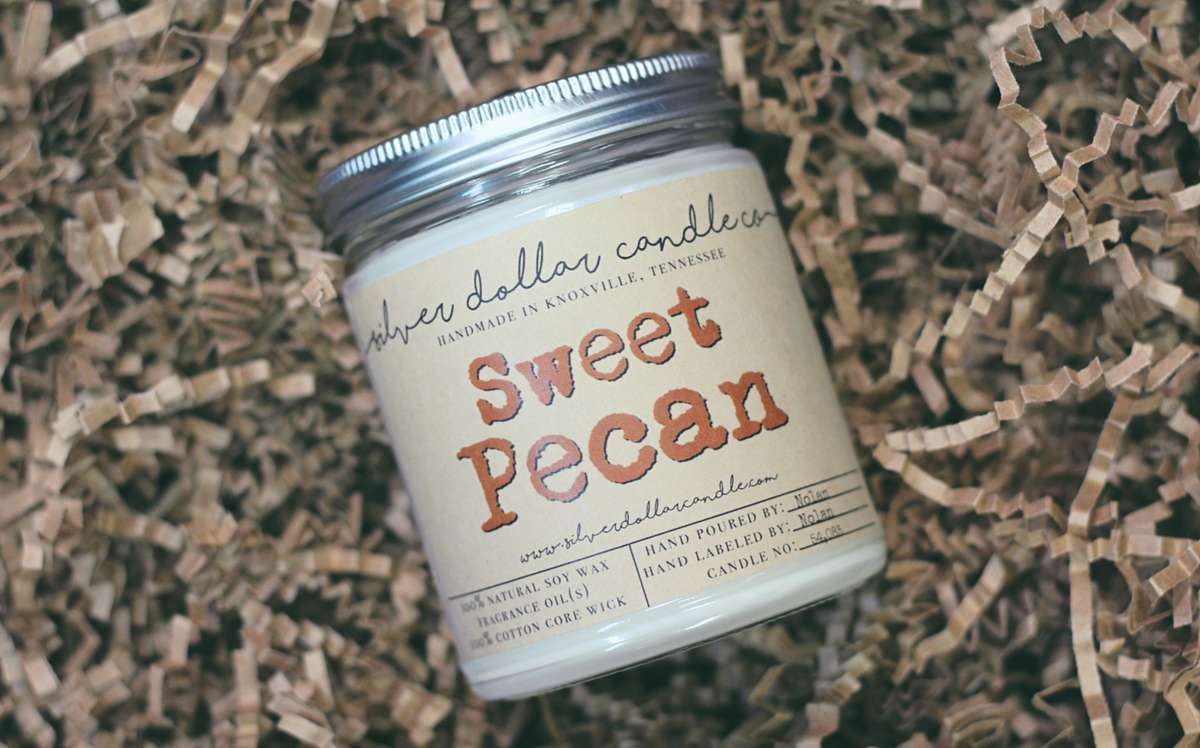 A SOUTHERN CLASSIC | SWEET PECAN
In a salute to our home in Tennessee, we've created this gorgeous Pecan Soy Candle fragrance.

Sweet orange opens this luscious blend of roasted pecans, maple sugar and caramel. Warm cinnamon spice adds another layer of yumminess and leads to the base of creamed vanilla.
ADD TO CART
SPRING SWEETNESS | HIBISCUS & WHITE PEACH
Spring is probably our favorite season. Flowers are blooming, lawns are being mowed, and the world just looks prettier. Even if that's not how it looks outside, with Hibiscus & White Peach burning away in your home, you'll think it is!

Distinct notes of Floral & Peach. Blends Layers of White Peach, Kaffir Lime, Lemon Leaf, Sweet Lilac & Sheer Hibiscus for a truly refreshing, light spring candle experience.
ADD TO CART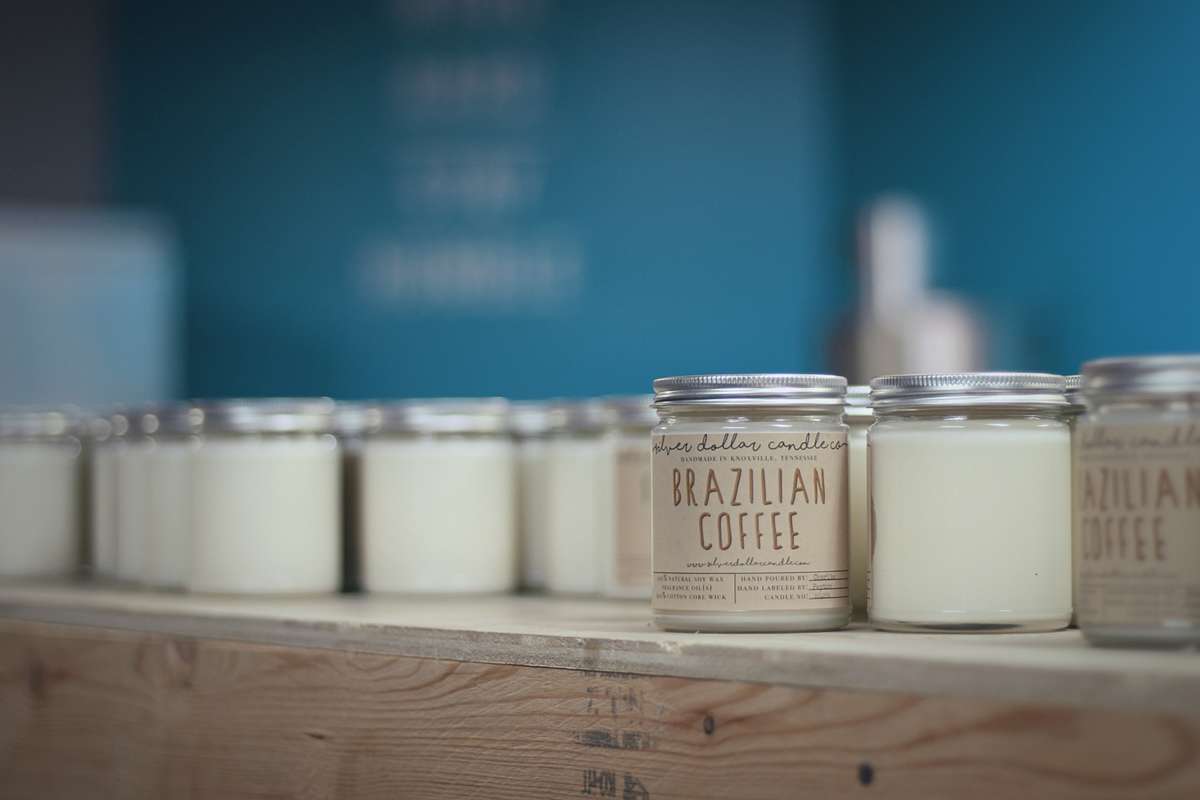 GET UP AND GO! | BRAZILIAN COFFEE
Get yourself out of bed in the mornings with this blast of ground roast coffee!

Brazilian Coffee is an expert blend of Sweet Citron Peel, Caramel Crème, Kona Coffee, Mocha Latte & Brazilian Sugar Cane that'll have you up and ready to go in minutes.
ADD TO CART
CO-WORKER "I'D BURN THIS PLACE DOWN..." CANDLE
Few people love their job, but most tolerate the day-to-day with the help of some awesome co-workers. Tell 'em how it is with our unique Co-Worker Candle.

Pick from over 30 great scents and give your work-buddy something special they never knew they needed!
PICK YOUR SCENT NOW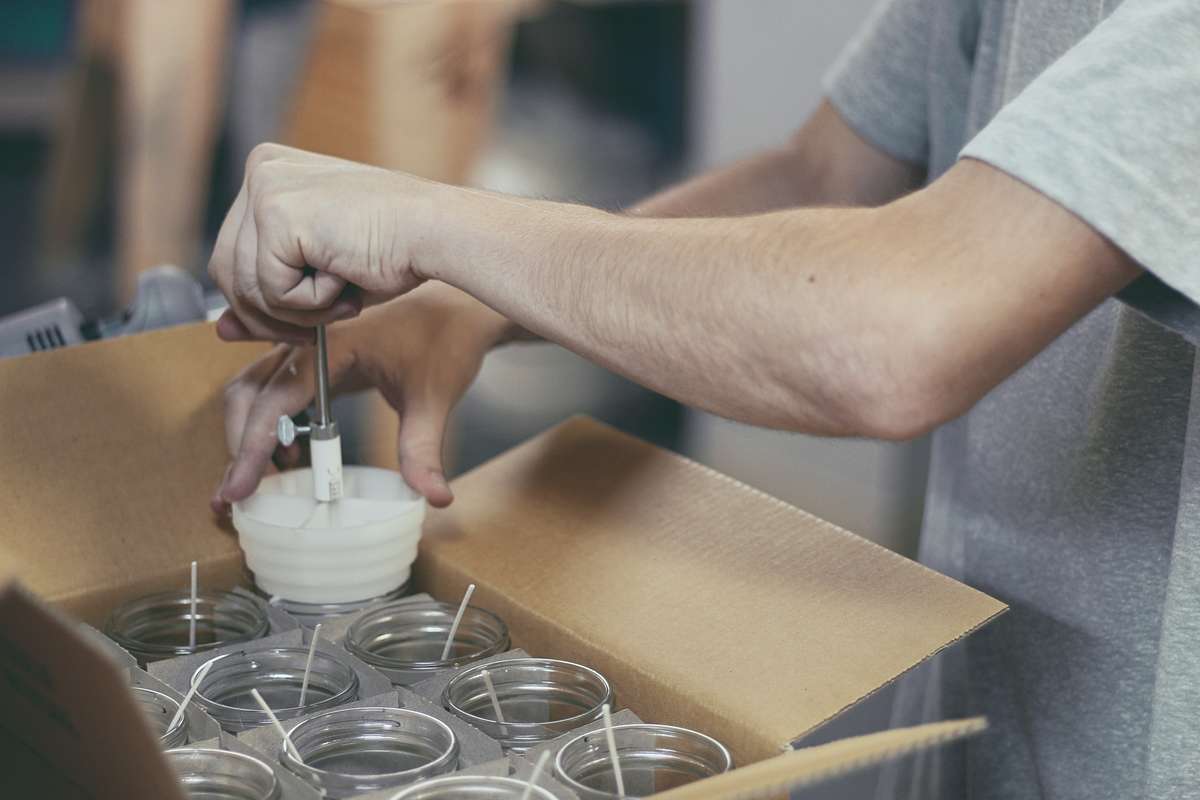 WHY YOU'LL LOVE OUR SOY CANDLES
Soy Wax is more Eco-friendly than Paraffin Wax, and supports American Soy Farmers. We even use 100% cotton wicks, providing a consistent, stable, heavy metal & zinc free flame.
Cleaner burn than Paraffin based candles. Soy wax burns without creating the soot or smoke unlike other Paraffin candle brands or soy blends.
We use the highest quality Fragrance Oils available, all free from Phthalates, Nitro-Musk and UV Inhibitors, frequently added to other candles.
All of our products are handmade and individually numbered - making each Silver Dollar Candle Co. Candle completely unique!
Each Candle is made from scratch, by hand, in Knoxville, Tennessee.
Soy wax is an excellent choice for those who wish to burn more environmentally friendly candles.
Soy wax burns cooler than paraffin wax, therefore increasing your candles life by burning for longer - up to 50% longer!
SAVE 10% ON YOUR FIRST ORDER: BSS10
MORE BEST SELLERS: