NOW OPEN IN W. KNOXVILLE!
POUR YOUR OWN CANDLE
BLEND YOUR OWN SIGNATURE FRAGRANCE, MAKE YOUR OWN SOY CANDLE WITH THE EXPERTS AT SILVER DOLLAR CANDLE CO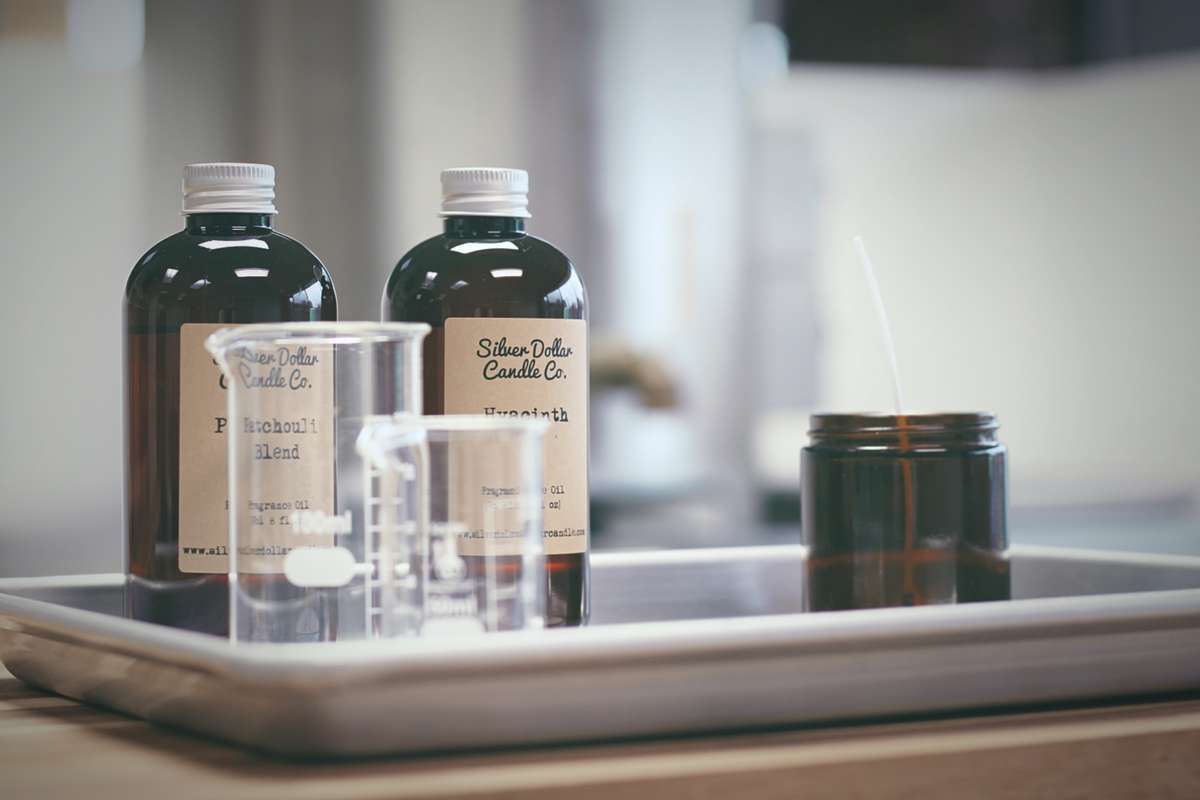 THE ORIGINAL:
Ready to Pour-Your-Own Candle?! Silver Dollar Candle Co is pleased to offer Knoxville Tennessee's first Candle Making & Fragrance Bar! We've been expertly hand-pouring Soy Candles in Knoxville since 2015, and we've sold over 100,000 candles online in that time. Working with our experienced professional candlemakers, you'll blend your own totally custom fragrance and hand-pour in any of our awesome container options! With over 100 Fragrance options, and almost unlimited combinations - you can FINALLY get that scented candle you've always wanted!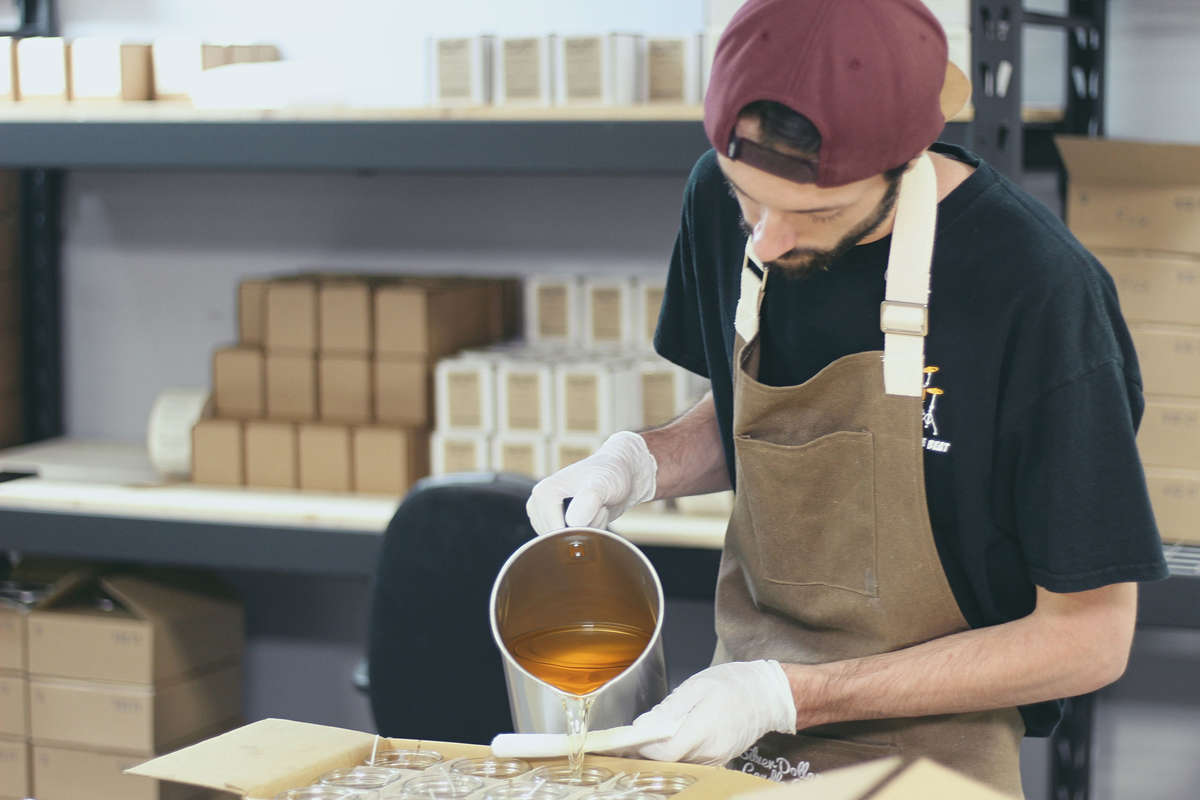 HOW DOES IT WORK?
Pour Your Own Candle Sessions last around 30 minutes.

On arrival, we'll give you a quick run-down of what to expect. You'll don an apron (to protect you and your clothes from wax & fragrance oils), and pick up to 3 fragrances to blend together from our Fragrance Wall, and choose a vessel! With Over 100 fragrances to choose from, you'll absolutely find something you'll love.
Once you've blended your custom fragrance- it's time to get your wax! We've already got it up to temperature, and we'll fill a jug with molten wax ready to mix your unique fragrance in.
Pour Your Candle and lock that wick in place! Don't worry, we'll supervise each step so you'll get the best out of your finished candle.
Sit back and admire (and smell) your very own custom scented candle - it's a great feeling!

Most vessel sizes are available for pickup the very next business day, or we can mail it to you - perfect if you're only in town for the day.


FREQUENTLY ASKED QUESTIONS
OPEN NOW IN W. KNOXVILLE!
OKAY, HOW MUCH DOES IT COST?
Great Question! Prices are based on the container & it's capacity- but we keep it simple- there's no extra fees or hidden charges for wicks, the different fragrances you choose, or anything else.

Prices include Containers, Wicks, Wax, Fragrance, Custom Labels with whatever you choose to name your fragrance, and of course Guidance and Tutorial from our Candle Pouring Experts.

Prices start at just $15.95 for 4oz Jars all in, and typically go up to around $40.95 for Speciality, Locally Handmade or Limited Edition containers.


BOOK NOW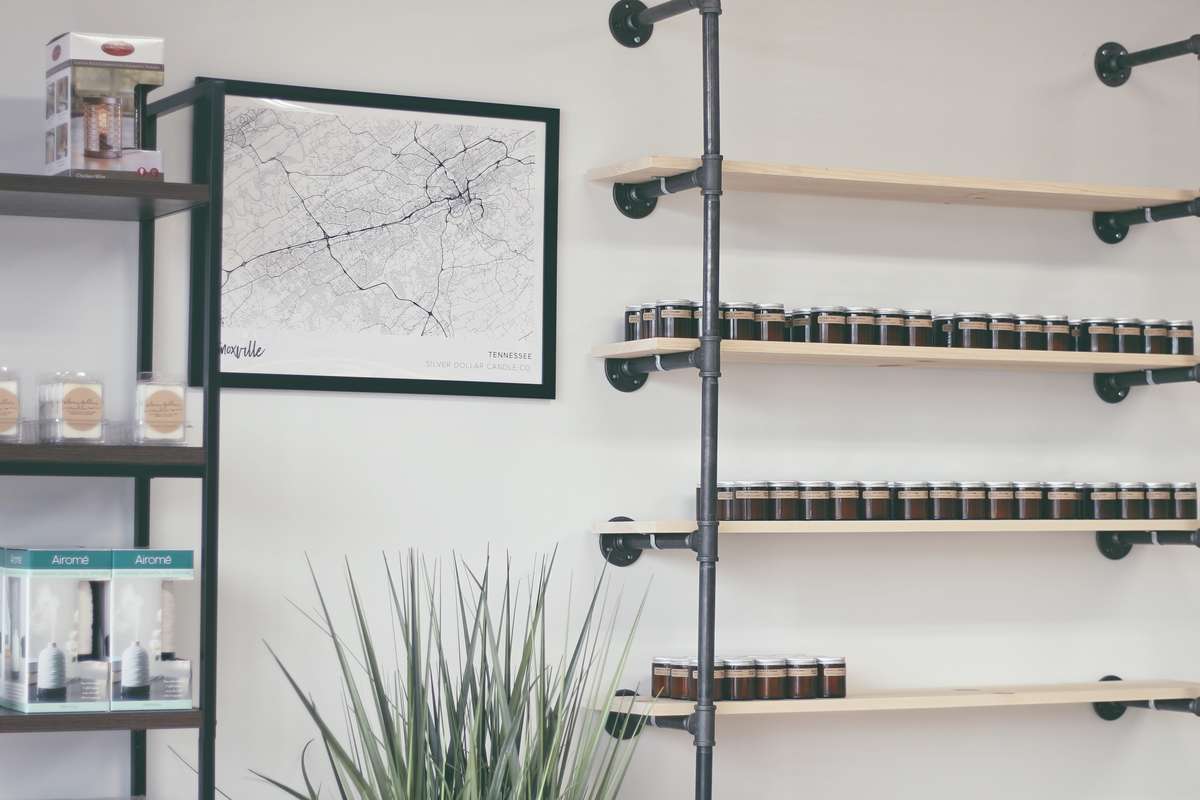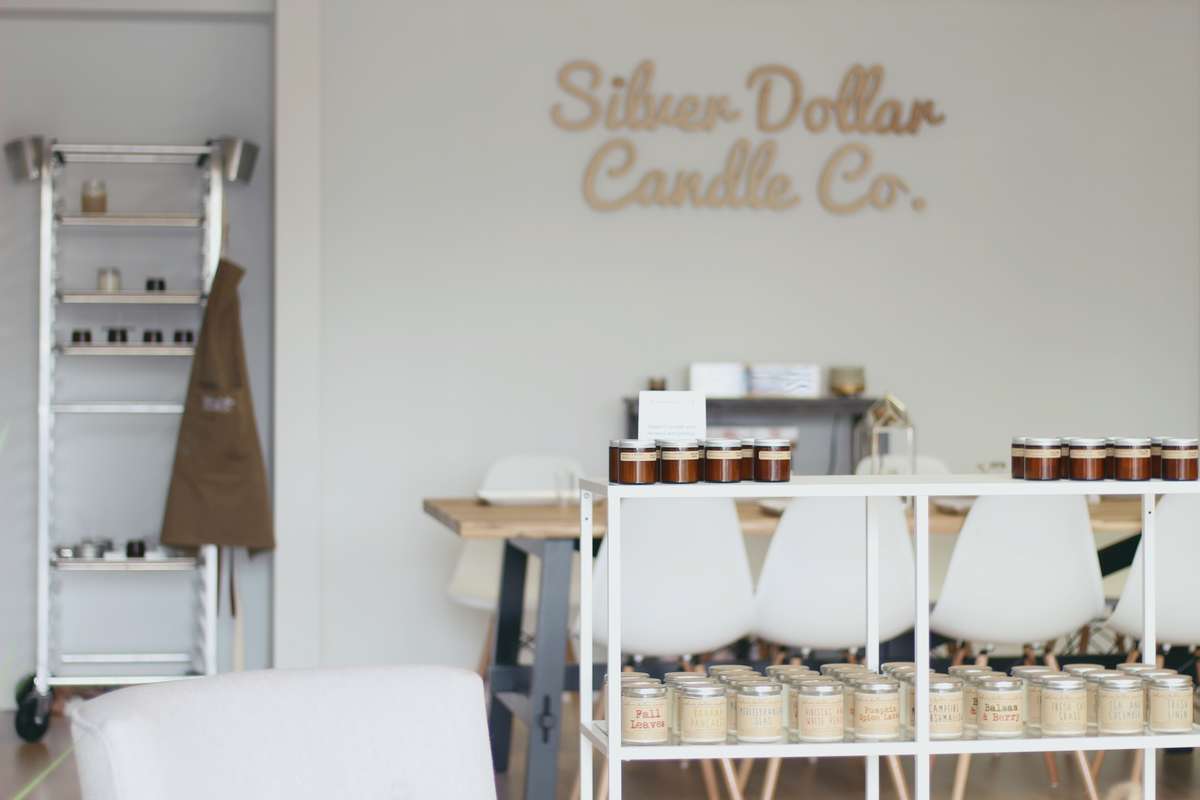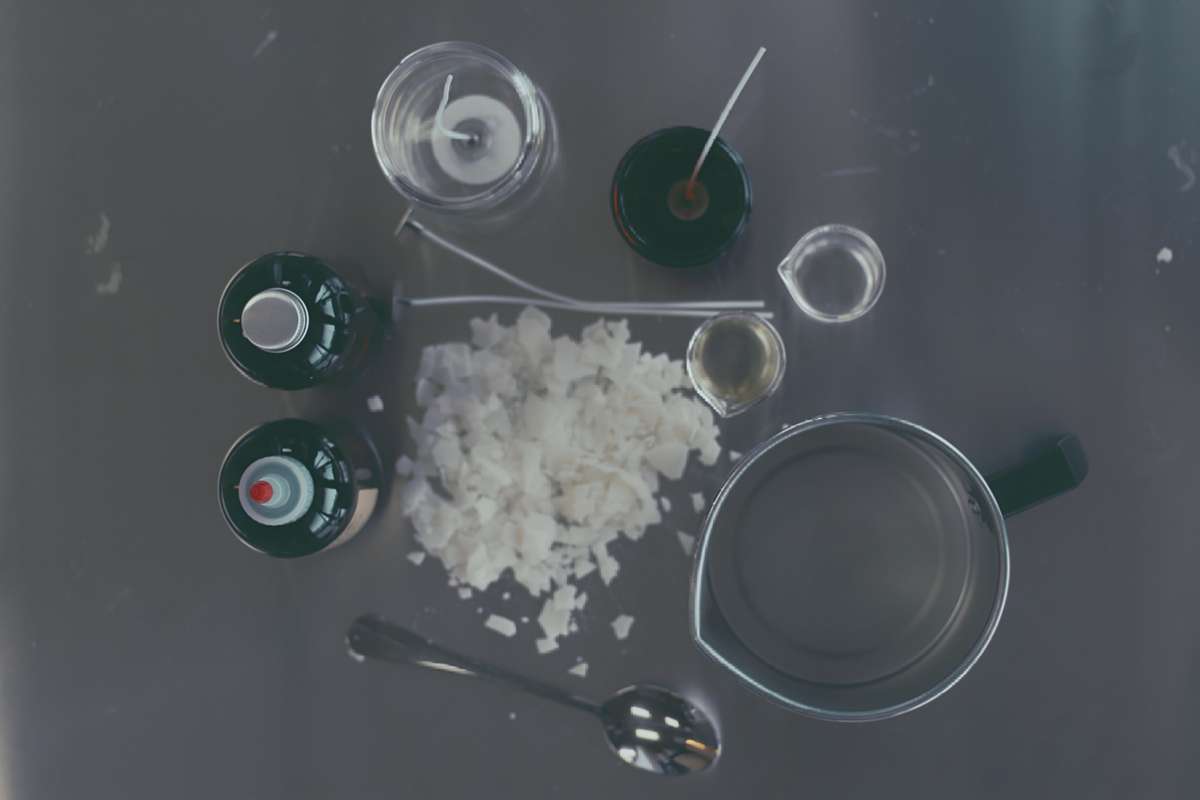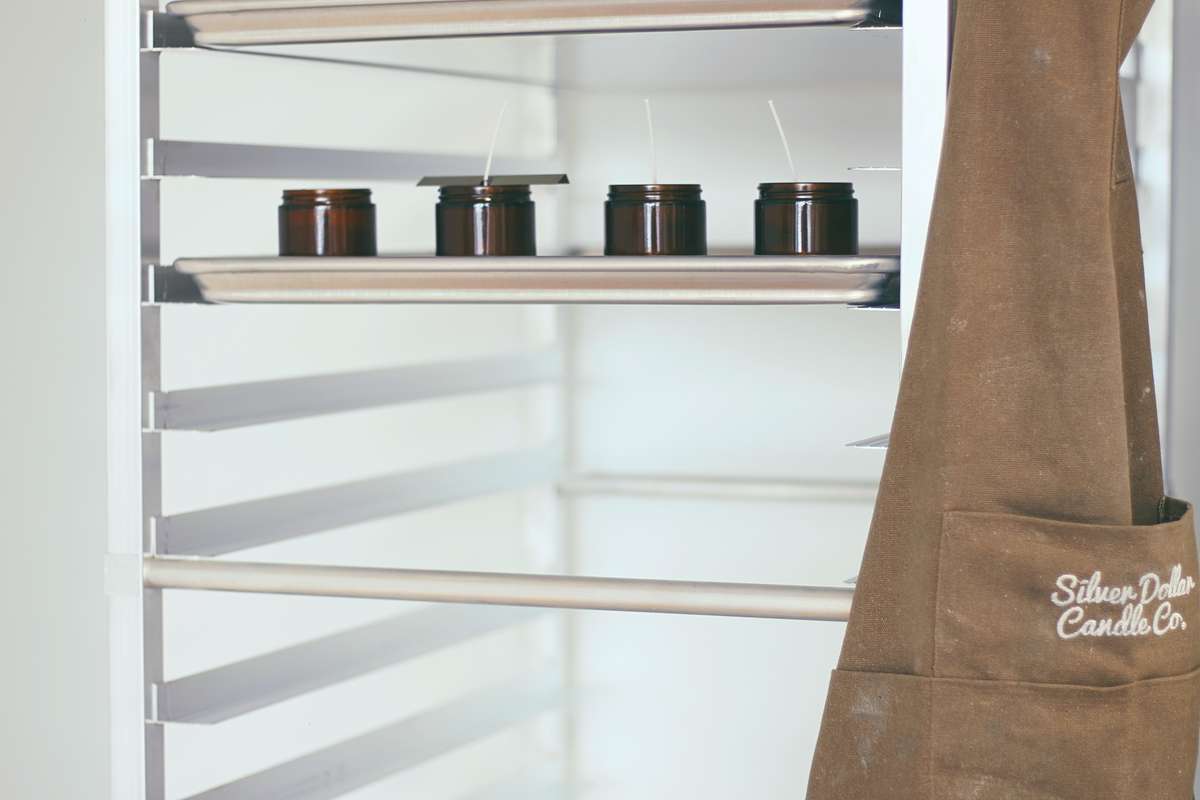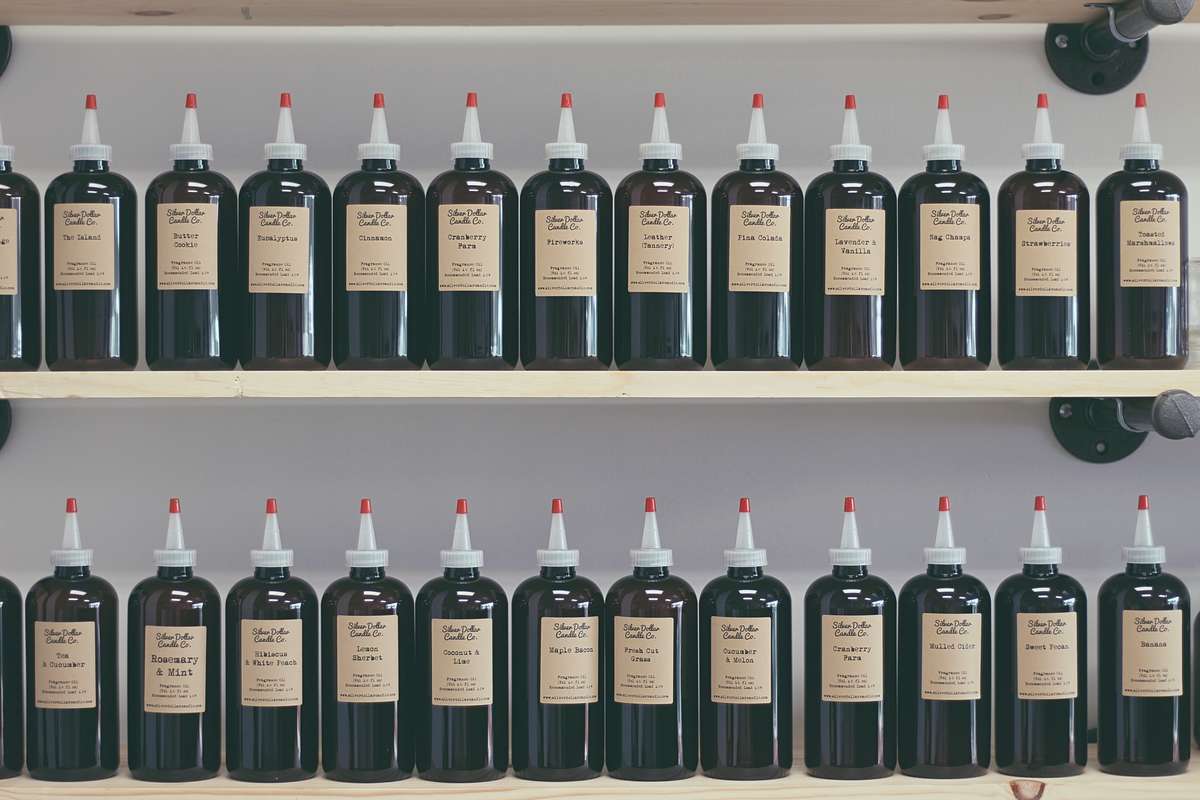 BOOK NOW:
READY? LET'S DO THIS! USE THE FORM BELOW TO BOOK YOUR MAKE-YOUR-OWN CANDLE SESSION TODAY! WALK-IN'S ARE WELCOME FOR GROUPS OF 4 OR LESS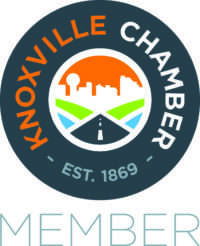 GOT QUESTIONS?
WE'RE HERE TO HELP. CALL, EMAIL OR STOP BY AND WE'LL BE MORE THAN HAPPY TO ANSWER ANY QUESTIONS YOU MAY HAVE.
CONTACT US